Support
We're here to help if you need us!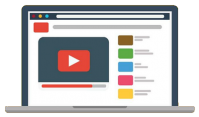 Our Video Tutorials provide a good introduction to using ZionWorx. They will help you get started quickly and cover all the important topics. The v3 tutorials are all relevant to v4, and we will be adding new ones going forward.

You can also browse articles in our Help Centre.
If you can't find the information you're looking for or you need specific assistance then send an email to our Help Desk.
We'll get back to you as soon as we can.